In Control diabetes program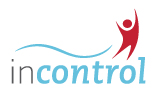 In Control is First Choice's diabetes (also known as "sugar") disease management program. The program is available at no cost for First Choice members with diabetes. In Control helps members with diabetes take charge of their disease by providing the following benefits:
A nurse to help get needed care
Education about the disease process and possible problems
Education about medicines and diet
Information about preferred glucometers and testing supplies
Reminders to get important tests throughout the year
Diabetes can cause blindness, heart problems, kidney problems, amputation (removal of toe, foot or leg) and other problems. However, many people with diabetes learn how to manage their disease and are able to live normal and active lives. If you are a First Choice member with diabetes, join In Control today.
Vision provider lists
Having diabetes adds to your chances of eye problems, including blindness. People who have diabetes should have a medical eye exam (dilated) once a year. The eye doctor has to dilate your eyes to look inside them for problems. This is important even if you can see fine. The doctor can catch and treat eye problems early and save your vision.
Eye exams are covered by First Choice. They do not need a referral. Use these lists to find an eye doctor nearby.
For more information about In Control or to enroll, please call a First Choice care manager at 1-888-276-2020, extension 55251.Or, log in to the member portal and go to Enroll in a Special Program to get started.