Breathe Easy asthma program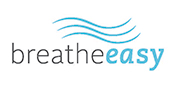 Breathe Easy – for members with asthma
Breathe Easy is available at no cost for First Choice members of all ages with asthma. This education program teaches members about asthma and how to control the disease.
Breathe Easy teaches members with asthma about:
Asthma triggers
How to stop an asthma attack
How to control asthma symptoms
Medicines to take regularly to prevent asthma attacks
Medicines to use during an asthma attack to calm the symptoms
Asthma affects more than 20 million people in the United States. It can be a life-threatening disease if it is not managed properly. If you are a First Choice member living with asthma, join Breathe Easy today and take control of your health.
For more information or to enroll in Breathe Easy, call a First Choice care manager at 1-888-276-2020, extension 55251. Or, log in to the member portal and go to Enroll in a Special Program to get started.
Resources