Bright Start prenatal program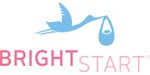 First Choice helps moms-to-be make healthy choices for themselves and their unborn baby through the Bright Start® program. Early and complete health care before your child's birth is the key to having a healthy baby.
The Bright Start program helps support our members during their pregnancies. Each woman enrolled in Bright Start will receive educational materials. Members can call our registered nurses with any questions or concerns during their pregnancy.
All high-risk members will be contacted by a nurse throughout the pregnancy. Our nurses make sure members get the health care they need to have a healthy baby.
Bright Start is available at no cost for all pregnant members. For more information or to enroll, call 1-888-276-2020. Or, log in to the member portal and go to Enroll in a Special Program to get started.
Keys to Your Care®
Keys to Your Care is a special texting and outreach program for First Choice by Select Health members who are pregnant, brought to you by Bright Start, the First Choice prenatal program.
Keys to Your Care will send you text messages* every week during your pregnancy with appointment reminders, education and resources. The goal of this program is to help our members have safe, full-term pregnancies and healthy babies by encouraging good prenatal and postpartum care.
Text FCMOM to 85886 to join the Keys to Your Care program.
Join today. Don't have access to texting? Call us at 1-888-276-2020 and ask Bright Start to enroll you in Keys to Your Care.
*Standard messaging and data fees may apply.
Educational materials